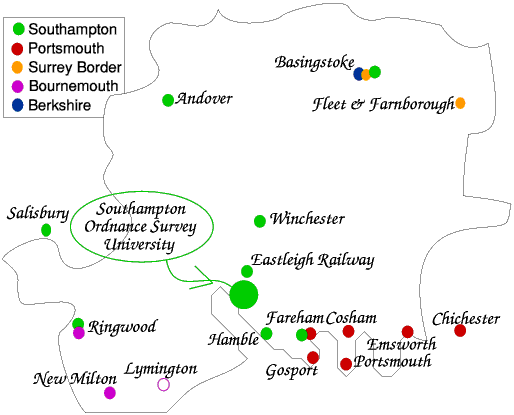 Hampshire seems to admit to two leagues of its own, namely the Southampton and Portsmouth leagues. Although county associations in general were formed before the various reorganisations of the latter part of last century, Bournemouth (and the Bournemouth league) are presumably regarded as Dorset for chess purposes.

There is chess on the Isle of Wight, but it's difficult to track down on the internet. The Hampshire site has contact info for The Isle of Wight CC at Newport and Lake Huron CC at Ryde, and mentions Freshwater Chess Club, whilst Vectis is listed here.

Several of Hampshires clubs are listed on e.volve. Those that were there last time I looked are indicated below unless they have their own site.
---
Portsmouth League
---
Other Hampshire Clubs
---
Links on this page checked on 28 Sept 2013